Facts about me:
Onions make me violently ill.
I love tornadoes.
I think giant squid are pretty awesome.
Alaska is my favorite place in the world.
I'm bad at technology.
One of my ancestors is the origin of the bogeyman in England.
In my spare time I make Japanese Kanji books.
One of my favorite hobbys is pouring iron...I never get the chance anymore. :(
I'm a Christian.
I'm do packaging design by trade, but most days involve playing online and shooting darts with the other designer.
I'm tall and I like wearing heels.

Shirts I own:
Hooray For Cryptozoology
The Great Outdoors
GE Salmon
Spoilt
Cookie Loves Milk
Lost A Wheel
Movies:Ruining The Book Since 1920
FrequenCity
Summer
Unseen/Unheard
Electric Jellyfish
They're Their There
Shirts I've given to others:
Skip Dessert
Shirts others have given me:
Slides (Thanks Bettina!!)
Drawn for me by the talented
golden spatula!
[
Me! By the talented Daniellesgarden!
By the Amazing Sonmi!!!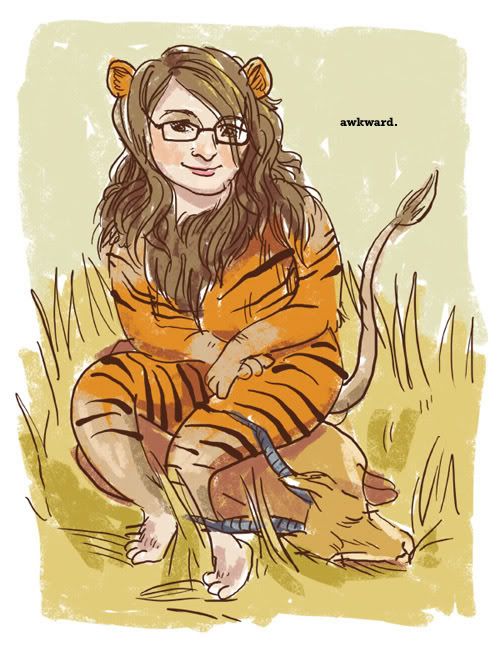 STPd by:
jiluejeremiah
skeletondance